French Country Home Plans: Oh So Decorative!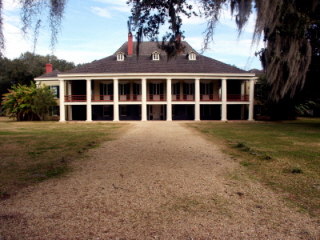 French country home plans have many features and components that are beautiful and elegant. French country homes are appreciated by many types of individuals. This architecture style can offer a historical look, and if you enjoy these designs then finding these homes is not difficult.
These homes look and feel like European country homes from France, and they can be large or small. These styles offer many accents, ornaments, and decorations, and usually include a roof that has a steep pitch, and includes more than one gable. Wrought iron and brick are common touches added to these homes. They offer a look that is sophisticated and elegant regardless of the specific size the individual home may offer.
French country homes give you the feel of being in the French countryside. French homes are very exquisite and popular all across the country. They fit in well almost anywhere from a secluded country setting to an upscale neighborhood with high income residents. You can definitely find these homes in a variety of settings.
Different sized and shaped windows, columns, fences, and other elaborate touches give these houses a look that is fit for royalty. Although they look like only the wealthy can afford them you can normally find examples of this architecture in almost any price range.
Country Home Floor Plans and Their History
French country homes were originally built in France, where this home style was built for hundreds of years. This design can be found dating back to the sixteenth century. This style was brought to America by french settlers. These houses were first built in the southern areas of the country, where French immigrants first landed. This style of architecture quickly caught on and spread.
By the nineteen hundreds these homes could be found in many states, and all across the country. These structures frequently offer a large formal entryway, and spacious rooms with many interior decorations and accents.
Just as popular today as they were in the past, French country home plans can be found in a wide range of home types. You will find small secluded cottages and expansive manor homes, as well as many other types in between that offer the distinctive features and components of this architectural design. These homes have also been commonly referred to as European country homes or estates, as well as Tudor style homes.
Although similar, there are some differences between the Tudor architecture style and that of the French country style. These homes have never lost popularity, and are just as much in demand today as they were in the past.
The Usual Owner of French Country Homes
If you find French country home plans attractive and you're considering a home of this style, you're not unusual. All of the decorative touches and ornaments that make these homes so attractive give them an elegant and luxurious look and feel that is unbeatable. You may be looking for this design in a small one or two bedroom home, or you may have a much larger budget and be in the market for this design on a very grand scale, to reflect your status in life.
These buildings offer an elegant facade and rooms that are large and very spacious. The steep roofs add an unusual touch, and you may prefer this type of architecture because it's reminiscent of past times of more genteel and prosperous eras.
Country home floor plans combine the best of French architecture with American construction, ideas, and materials, for a look and appeal that combines both cultures. You may prefer these homes because they're very similar to the cottages and other homes found in the French rural areas.
The charm that these houses exude makes it easy to fall in love with them. These homes can be found in almost any price range, so you do not have to be extraordinarily wealthy to enjoy this style of home.
Key Elements
Positive Features of French Country Home Plans
Decorative shutters
Wrought iron ornamentation
High pitched hip roof
Dormers are a common feature
Multiple gables
Cast stone accents are frequently used
Windows which are multi paned
Varying sized windows
Arched doorway
Exterior is usually brick, stone, or stucco
Bay windows topped with common may be included
Symmetrical or asymmetrical shape
A formal entryway
A regal and elegant look
Many decorations and accents
Available in a wide variety of sizes and space amounts
Negative Features of French Country Home Plans
The steep roof angle makes repairing or replacing the roof difficult
Can be expensive to maintain because of the ornaments and decorations
Tall dormer windows may be expensive to replace if broken
May require more upkeep than some other styles of architecture
You Might Also Like: