Home Addition Plans - A Better Option Than Selling Your Home
Home addition plans are very popular with many homeowners, and adding on to the available space that you have is often a better option than selling your home and finding a bigger house. For a number of homeowners moving is not an option, because of the memories and sentimental value that your home holds, and adding an addition allows you to keep the home you love while getting the room that you want or need.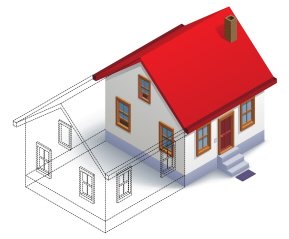 When it comes to home addition ideas there are almost as many designs and types as there are people who are adding on to their home. You can choose to add on vertically or horizontally, depending on the amount of property available and the existing size of your home.
A home addition floor plan can be used to simply enlarge a room which is too small, or you can add an entire floor or wing to your home to greatly increase the room and space that you have available. The room added can be inside your home or you can choose to add an outside addition, such as a porch or deck instead.
Cost Factors with Home Addition Plans
Home addition costs can vary a lot, and will depend on a number of different factors and circumstances. The location of your home is one factor involved, because some areas have higher construction and permit costs than others.
Usually it is less expensive to add a home addition than it would be to sell and move, or have a new home constructed from scratch. This is why most homeowners choose to use home addition plans and add on to their existing home rather than find one with more space.
When the cost per square foot is considered, home addition floor plans are usually the most economical way to get the additional space that you need. In most cases you would not be able to build a comparable home for the price of your current home and an addition, especially once moving, home sale, and home purchase costs are considered.
Types of Home Addition Plans Available
Home addition ideas come in many varieties, but there are some basic addition types that are used in almost all of these projects. Your new home addition can include many different types of rooms or sections, and they can be added in a number of different ways.
Some of the many ways that home addition plans can expand your available space include:
Porches
Decks
Garages
Sunrooms
Increasing the size of an existing room
Adding a completely new room
Allowing a wing addition to add an entire section to your home
The addition of an entire floor and several rooms
Installing or adding to an existing dormer
Finding the Right Home Addition Plans for Your Situation
The home addition floor plan that you finally decide on should reflect all of the relevant factors in your situation. With each homeowner the addition type that works best and offers the most benefits may be different, so it is important that you evaluate each possible option carefully before making your final choice.
One consideration with any home addition idea is the amount of land that you have available to you. If your lot is large and there is plenty of room to expand horizontally then you will have more options than if your lot is small and you must add on top of your existing home instead.
Before choosing any home addition plans make sure to consider your future needs as well as those that you currently have. If you are going to add on to your home you should add as much space as possible in most cases.
Home addition costs will vary even in your local area, so it is a good idea to get estimates from a number of contractors, plumbers, electricians, and any other professionals that you will need. Sometimes this step can save you thousands of dollars, which can be used to increase the space you're adding.
Decks, Garages, and Porches with Home Addition Plans
One of the easiest and often least expensive type of home addition plans involve adding space to the outside of your home, instead of increasing the interior size. This can be done by adding a porch, garage, or a deck to your home. This would allow you to enjoy the outdoors when the weather is nice and have extra storage space with a place to park your vehicles.
The deck or porch addition that you choose can be either open or completely closed in, depending on your budget and preferences. These additions will not only give you a significant amount of living space but they will also add to the exterior appeal of your home and increase the resale value in most cases.
Home Addition Plans Can Include a Sunroom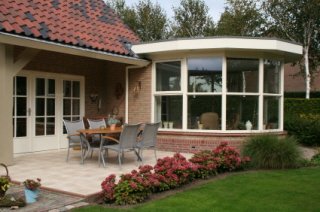 A sunroom is the focus of many home addition ideas, because of everything that this type of addition offers. A sunroom offers the best of both an interior and exterior addition, making it ideal for many people.
A sunroom offers an interior space that is protected from the elements, but which allows plenty of sunshine and warmth to enter your home. These rooms can be used to relax or dine in, or even to fill with beautiful flowers and plants.
This type of addition may offer some of the lowest home addition costs because it is not extensive and is considered a smaller project in most cases, but this is not always true in every situation. This project would typically cost far less than a home addition floor plan that adds thousands of square feet to your home.
Home Addition Plans Can Expand or Completely Add A Room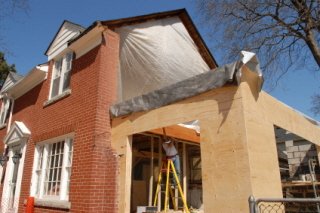 One of the biggest benefits with home addition plans is the flexibility offered. You have a number of options, and this includes just increasing the size of a room or adding several more to the existing home.
If you want more space but only in one or two rooms then a contractor may simply remove the existing exterior wall and extend the room to the size you desire. The exterior wall is replaced and you get the space you need, without requiring numerous professionals like plumbers and electricians in most cases.
Another option is to add a whole new room with a home addition floor plan, so that you get a room that can be used for any purpose you desire. This may include the need for professionals though, if there is any plumbing or electricity that needs to be installed.
Add an Entire Wing with Home Addition Plans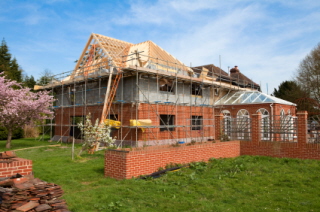 If you are going to use home addition plans then one possible option is to add an entire wing onto your home. This option can give you an enormous amount of additional space, and any number of rooms that you can customize for your intended purposes.
The size of the wing that you're considering will help determine the home addition costs involved, and so will the intended use of the extra rooms that you will be getting. If you want an added bathroom then plumbing will need to be installed, and almost any room can benefit from lighting and electrical outlets.
If you are using home addition plans to add a wing to your house, or even if you're simply adding on to an existing room, it is important that you have all of the permits and licenses needed to follow your local building codes. One of the benefits is that you will get a custom space that you created, and that fits perfectly with what you want and need.
Home Addition Plans For Smaller Lots that Offer Upward Expansion
One of the advantages of a home addition floor plan is that you do not need to have a large amount of property available in most circumstances, because it is possible to add upwards instead of expanding out. This means that if your yard is small and there is not much room left you can add a second or even third story in some cases, possibly doubling the available room that you have.
The energy advantages involved when you place an addition on top of the existing structure have been proven. Because heat rises, a second floor addition may be more energy efficient than adding on to your home horizontally, so that the rising heat is captured on the next level.
Whether you use home addition ideas for large properties or small lots, these designs can help you get the extra space that you want and need. No matter what your home size, type, and style there are additions that can improve on it significantly.
Reasons Home Addition Plans Are Used
There are many different reasons why home addition plans may be used. Maybe you are expecting another child, and your home does not have enough room to meet the needs of your growing family.
Another popular reason why a home addition floor plan may be used is to add a master bedroom and bathroom suite. Many couples wait until the children are grown, or close to it, and then decide to add a luxury master bedroom and extravagant master bath.
Home addition ideas frequently involve a home office, especially if you or your spouse works from home or own your own business. You can arrange for an addition that is the perfect size, shape, and location for all you business needs right from home.
A spare bedroom or bedroom suite is a frequent reason why additions are constructed. If you have children who are sleeping two or three to a room this can be less than ideal, and lead to a lot of arguments, disruptions, and household stress.
Home addition plans are commonly used to construct what is called an in-law apartment, and this is an entire wing that is private for family members or other live in guests. This addition may have a separate entrance, and can include all of the components of an apartment such as a kitchen, bathroom, and other living areas.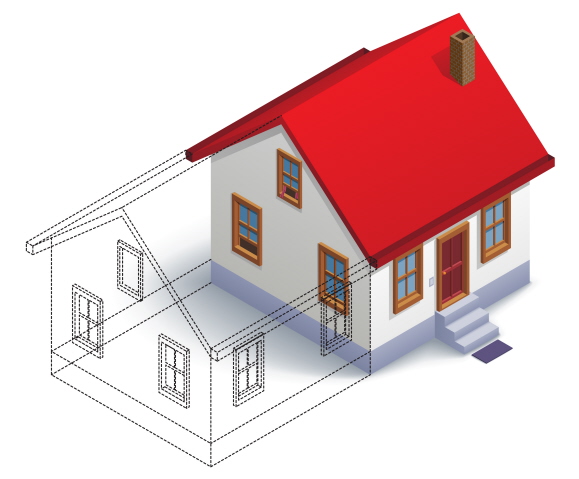 You may want to add a wing for a separate apartment if elderly parents or adult children live with you, for additional privacy and space for everyone involved. An independent wing will allow the individual to retain independence and the feel of living alone, but yet allow you to stay close in case help is needed.
Key Elements
Positive Aspects of Home Addition Plans to Consider
A customized space that you created and that meets all of your specific needs
Your addition can be inside or outside of your home
Porches and decks can increase the attractiveness and neighborhood appeal of your home
A sunroom will add warmth and space to your home, and plants will filter the air and improve air quality
An addition is normally much cheaper than building the same size home from scratch
Adding a room, wing, or entire floor means you do not have to sell your home and purchase a new one because more space is needed
Even small properties will normally allow an addition, because you can add on vertically as well as horizontally
More space for you and your family to enjoy
Adding a second level can be the most energy efficient option available
A garage will protect your vehicles, offer additional storage space, and may lower your vehicle insurance in some cases
The value of your home will increase when you have an addition constructed
Negative Aspects of Home Addition Plans to Consider
Expanding outward means less yard space is available
Increased rooms or space can often mean increased heating and cooling bills as well
The home addition costs you spend may not be fully recovered if you sell your home in some cases
An addition will usually cause your property taxes to go up, because this project adds to the value of your home which in turn increases your property taxes
Living in your home while the construction is going on can be nerve wracking, and the stress and frustration levels caused by this type of project can be high
You Might Also Like: