Home Floor Plans and Architectural Styles
American home floor plans are rich in cultural heritage. This diversity is admired in the modern home plans and home design floor plans that still exist in homes across the United States. The present has been shaped by a fusion of many European cultures along with Native American tribes, from centuries ago.
Architectual Styles
| | | |
| --- | --- | --- |
| A Frame Homes | Modern Home Plans | Adobe Home Plans |
| Colonial Home Plans | Victorian Home Floor Plans | Greek Revival Homes |
| Ranch Style Home Plans | Spanish Home Plans | Duplex Home Plans |
| Dome House Plans | Southern Living Home Plans | Contemporary Home Plans |
| French Country Home Plans | Lakefront Home Plans | Southwest Home Plans |
Many states have their own little place in history, and how each became established and populated. Upon arriving in America, settlers began building homes, most to remind them of what they left in Europe. This is why there are so many different architectural designs and home floor plans which have evolved over centuries.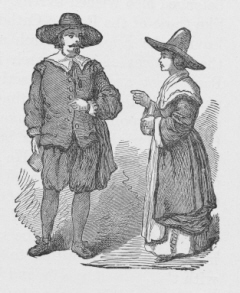 You have probably heard mention many of the most popular styles of homes, for example victorian home plans, cape cod houses, colonial floor plans, spanish house plans, mediterranean, bungalow and maybe even modern floor plans, are possibly the most common. Yet, these are just a handful of architectural styles that make up the facade of American real estate. Needless to say, the styles that have influenced the construction of American homes, has also depended on the ongoing culture evolution of society.


In the beginning of European colonization in the northeast states (mid-1600s to the mid-1800s), houses were not styled and had a vernacular design (folk design). This is why cape cod, colonial style, and english cottage home plans are more popular in that region. The home floor plans were small, with most being a single story or a story and a half.


The cottages or homes were tempered to stand up to the drastic weather changes of the coming seasons. This was why those houses were mainly constructed of wood, stone, and brick which at the time, didn't have insulation panels. The settlers built fireplaces either in the middle of the house or on each side of the house for heat.


Very small houses changed from one room houses to having divided living quarters in the late 18th century with the introduction of cast iron stoves. This new technology allowed homes to be vented through metal stove pipes to provide "space" heat to different areas throughout the home. This was one of the two most significant factors in the evolution of American residential home building.


The other most significant factor in the evolution of American residential home design was the advent of the railroad (between the years 1850 - 1890). The installation of the railroad lead to more homes being built the same way, as materials were more easily and cheaply transported. What used to be unavailable because of transportation issues had suddenly become common in towns with the railroad overnight.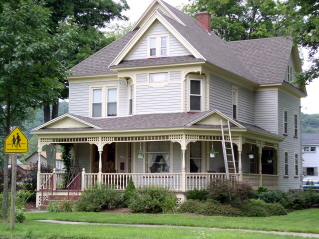 Victorian homes became popular during the late 1800's and slowly evolved throughout the decades. They have very ornate and decorative facade. Victorian home floor plans are very symmetrical and spacious, yet their exterior features may be symmetrical or asymmetrical depending on when in the 1860's - 1890's it was built.


Most victorian style house plans have two or more stories and tend to have steep pitched roofs. They started springing up in areas and neighborhoods that were close to railroad stations, maybe in part to serve the emerging commuting middle class. This is why they came to be known as the standard design for middle class American families.


In the Southwest United States the homes have a large Spaniard and Native American influence in their exterior style home floor plans. Spanish style homes were mainly constructed of adobe clay bricks or uncut stones covered with stucco, they served great purposes in the American dessert regions of the southwest.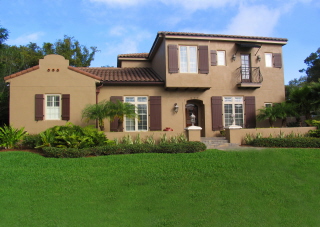 However, even though this style is still predominating in that region, it might be difficult to find homes still built of adobe clay bricks, unless they're in a historically protected neighborhood. They're now mainly constructed of cement, stucco, and plaster which can be made to resemble original adobe clay bricks. It is important to keep in mind that over the years, spanish house plans have influenced different design in home floor plans in the southern and western states.


Another very popular style mainly found in the southeast states are, Mediterranean Style homes. The construction of these houses is mainly based on Stucco, clay and natural stone, which is why they became sort of the standard in the high humidity states of the southeast. Most designs have high arches, wrought iron work, and large wooden doors. Their home floor plans are open and tend to wrap around a courtyard. Today, they are more popular among those who like exotic styles and want an open natural flow between the interior and the exterior of the house.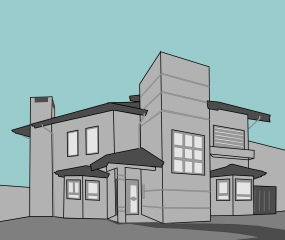 Bungalow Style Houses have small and cozy home floor plans. These became popular during the First World War and pre depression era. These houses originated in Southern California, soon after, their popularity spread all over America and were adapted to each region's weather patterns.


The cape cod house design also became very popular during the post World War II era, where soldiers returning from war bought them for their growing families. Often expanding the homes backwards and adding bedrooms in what was to be the attic.


Modern Houses began emerging during the 1920's - 1930's. Yet, they evolved and the modernist style of the 1920's - 1930's became known as Art Deco, due to the fact that their style represented the popularity of Artistic expression that dominated those days.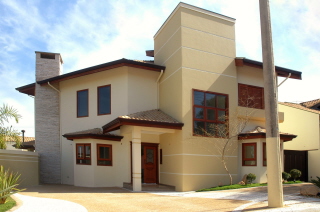 Today, a modern house floor plan has a lot of similarities to Art Deco, simple and elegant lines, yet they differ in that Art Deco homes have dramatic shapes and modern homes are more rectangular. Modern houses also have metal accents and big windows and open home floor plans. Another characteristic of modern homes is that they tend to represent the future even though they are called modern.


Now, keep in mind these are just the most popular styles of houses in the United States. It is important not just to know the style of a home, but also know how to implement the particular home floor plan to the home.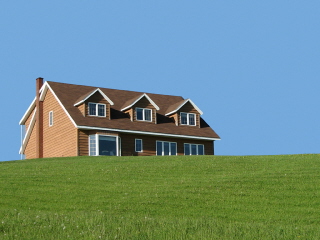 Say for instance, you have a Cape Cod style home. It will be much more difficult to have an open concept floor plan associated with pre-modern style homes. Cape Cod homes are meant to be cozy and have separate rooms. Understanding home design plans and the shape of Cape Cod's roofs, it might be somewhat difficult to implement an open floor plan concept.


Whether you're considering buying an old house to remodel, remodeling an existent home, or maybe even buying new home floor plans, you should get yourself acquainted with different house styles. Good home floor plans will have the square footage listed, as well as the dimensions of each room in comparison to the next!
You Might Also Like: